We are pleased to announce that in the 22nd edition of the Pomeranian Economic Award 2021 competition, the Gravitational Drilling Technology what we use, was awarded in the "Innovation leader - medium and large enterprise subcategory" category. Nearly seventy organizations entered the competition, of which thirty-two organizations qualified for the finals.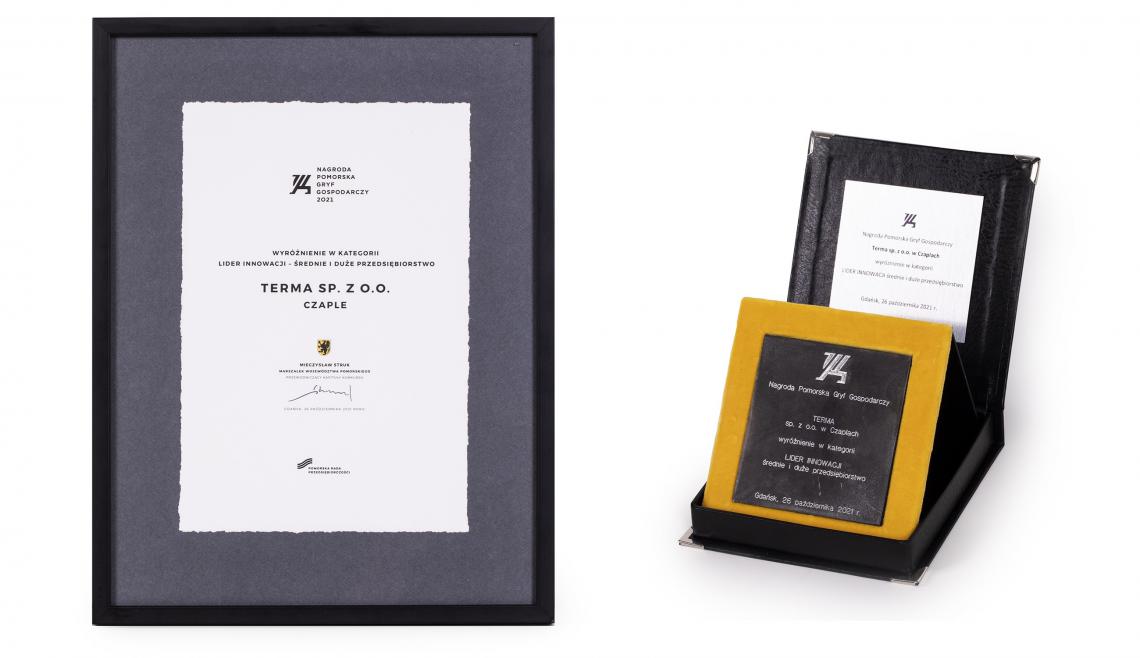 The technology of gravity drilling is undoubtedly a significant innovation and new possibilities for the construction of underground sewage systems using trenchless technologies. The idea to develop this technology was born over twenty years ago, in the company MIDO, offering the construction of installations using trenchless methods. In recent years, MIDO was a small company offering trenchless installations using typical solutions and technologies available on the market, such as uncontrolled jacking, static and dynamic cracking, horizontal drilling and others. The problem was the possibility of fully trenchless execution of precise gravity installations in densely built-up urban infrastructure. There was no availability and no possibility of purchasing equipment and technology on the market for the implementation of construction sites under such conditions and assumptions. Particularly problematic was the execution of a fully trenchless and precise installation between the existing, typical DN 1000 or DN 1200 sewage chambers. These factors and market requirements made the entire MIDO team attempt to develop their own technology and devices to meet such requirements. In the last years of the end of the last century, the first machine designs were created, with which MIDO implemented subsequent installations. The following years were marked by the continuous work of the MIDO team on improving the reliability and functionality of these devices. Recent years, during which MIDO started to cooperate with TERMA in the field of design, production and construction of construction machinery, resulted in a significant improvement in the possibilities, effectiveness and reliability of the Gravity Drilling technology. Currently, MIDO already has several teams that, equipped with the latest technological solutions, provide trenchless assembly services for underground gravity installations throughout Poland and in other European countries. The technology of precise controlled drilling, enabling the execution of precise sewage installations, is gaining more and more satisfied customers and investors. 
You can see selected opinions on MIDO services by clicking on the graphic below.

Until now, MIDO has already completed hundreds of installations using the Gravity Drilling technology. You can read about selected construction sites by clicking on the graphic below.